The Opernkinderorchester of the Staatsoper Unter den Linden is funded by:


Musik für eine bessere Zukunft
Karl Schlecht Foundation
Heinz and Heide Dürr Foundation
KPMG
Die JugendKulturService gGmbH fördert dreijährige Partnerschaften zwischen Schulen und Theatern, regt Begegnung und Austausch an und unterstützt dies mit zahlreichen Angeboten. Auch die Staatsoper Unter den Linden ist seit vielen Jahren Teil des Kooperationsnetzwerks und startet in dieser Saison in das dritte Kooperationsjahr mit der Carlo-Schmid-Oberschule in Berlin-Spandau. Alle Schüler:innen der Jahrgangsstufe 8 besuchen eine Opernproduktion und lernen in mehreren Begegnungen und Workshop-Terminen den Opernbetrieb der Staatsoper kennen. Ergänzend entwickelt eine Schulklasse eine eigene Produktion, die sie zum Ende des Schuljahres im Apollosaal der Staatsoper aufführt.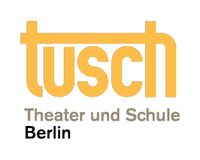 Im Musikkindergarten Berlin, 2005 von Daniel Barenboim gemeinsam mit Mitgliedern der Staatskapelle initiiert, wird Musik als selbstverständlicher Teil frühkindlicher Erziehung begriffen, als Teil der unmittelbaren Lebenswelt der Ein- bis Sechsjährigen. »Bildung durch Musik«, das Credo Daniel Barenboims, wird hier jeden Tag neu gelebt.