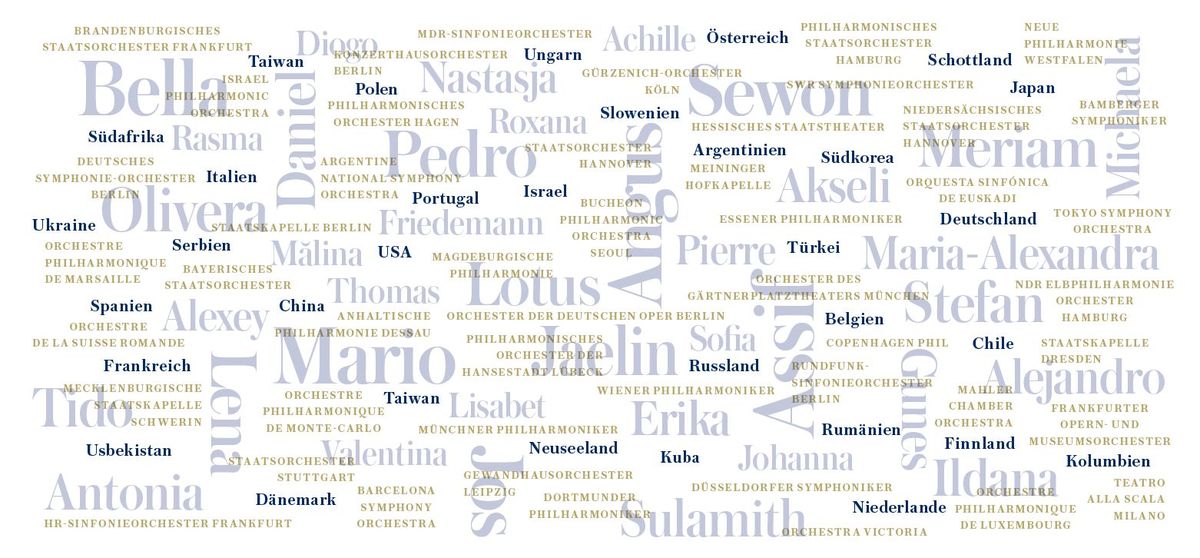 On November 15, Maestro Daniel Barenboim celebrates his 80th birthday! We would like to make him happy and support a project at the Staatsoper Unter den Linden that is particularly close to his heart: the Orchestra Academy.
For 25 years, 370 academy members from 33 nations have successfully completed the program. Today they are part of 95 orchestras around the world! 34 were or are members of the Staatskapelle Berlin.
»The young musicians of the Orchestra Academy are a source of constant joy for me! Their successes fill me with pride and happiness.«
Daniel Barenboim founded the Orchestra Academy at the Staatskapelle Berlin 25 years ago to pass on the unique sound of the orchestra to the next generation.
Let us together give Maestro Barenboim the gift of supporting his heart's project and the next generation of musicians by donating to the Orchestra Academy.
Thank you very much!
Donations account:
Freunde und Förderer der Staatsoper Unter den Linden e.V.
Berliner Sparkasse
IBAN: DE13 1005 0000 6610 0105 00
BIC/SWIFT-Code: BELADEBE