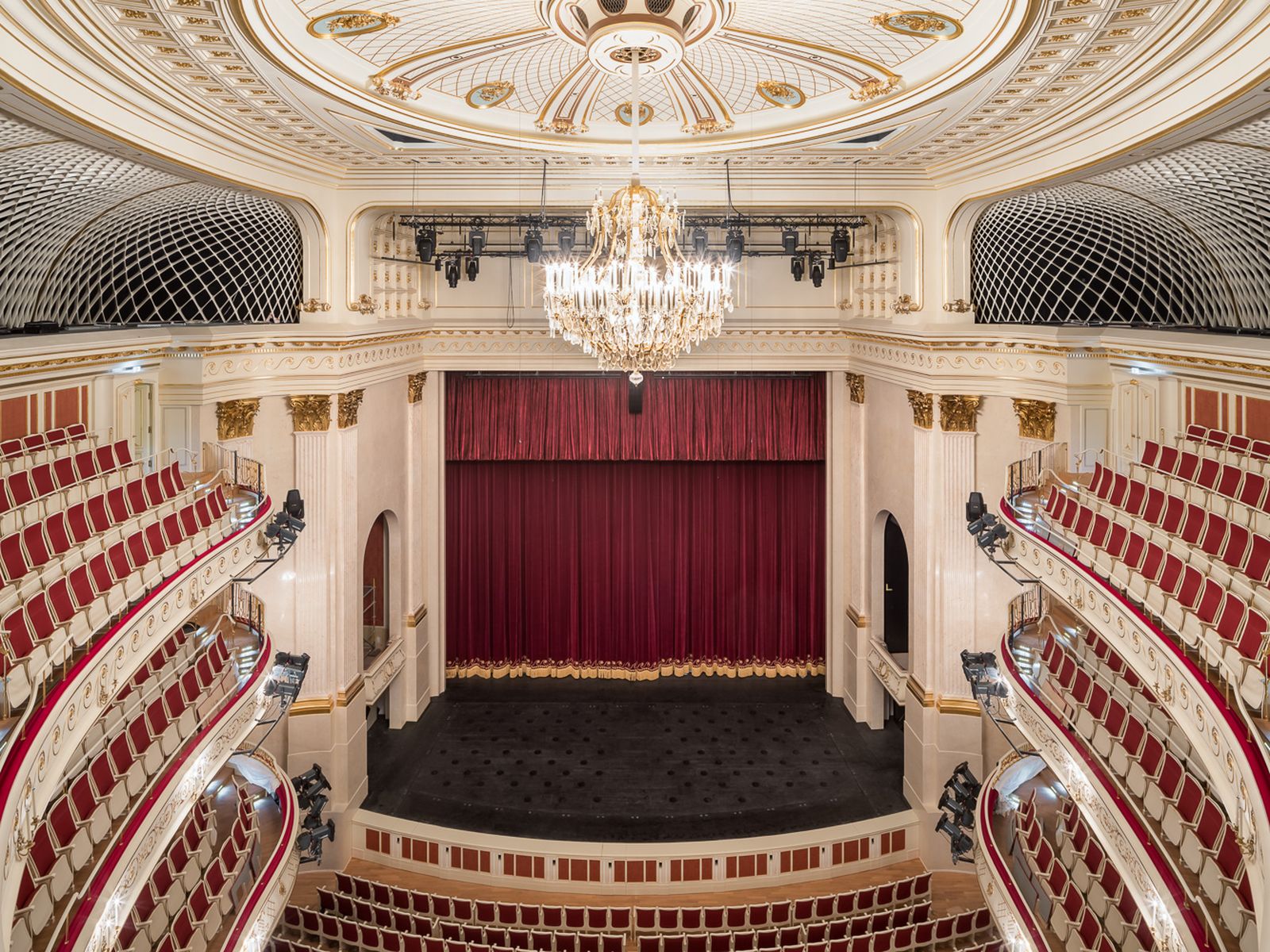 Join us on a discovery tour through the Staatsoper Unter den Linden, which reopened in 2017, and our new rehearsal centre. Learn more about the rich 275-year-old history of our institution, take a look behind the scenes and the stage »that is all the world«. We offer tours on Sundays and public holidays, both in German and English, as well as night tours. These last about 1.5 hours and cost €15 (children €10) in German, and €17.50 (children €12) in English.
For groups of ten or more people, individual one-hour tours can be booked to follow on from the performance at T +49 (0) 30 - 20 35 42 05 (in German: €10, or English: €12.50).
You can find the dates for our regular guided tours in the new 2021/22 season here.