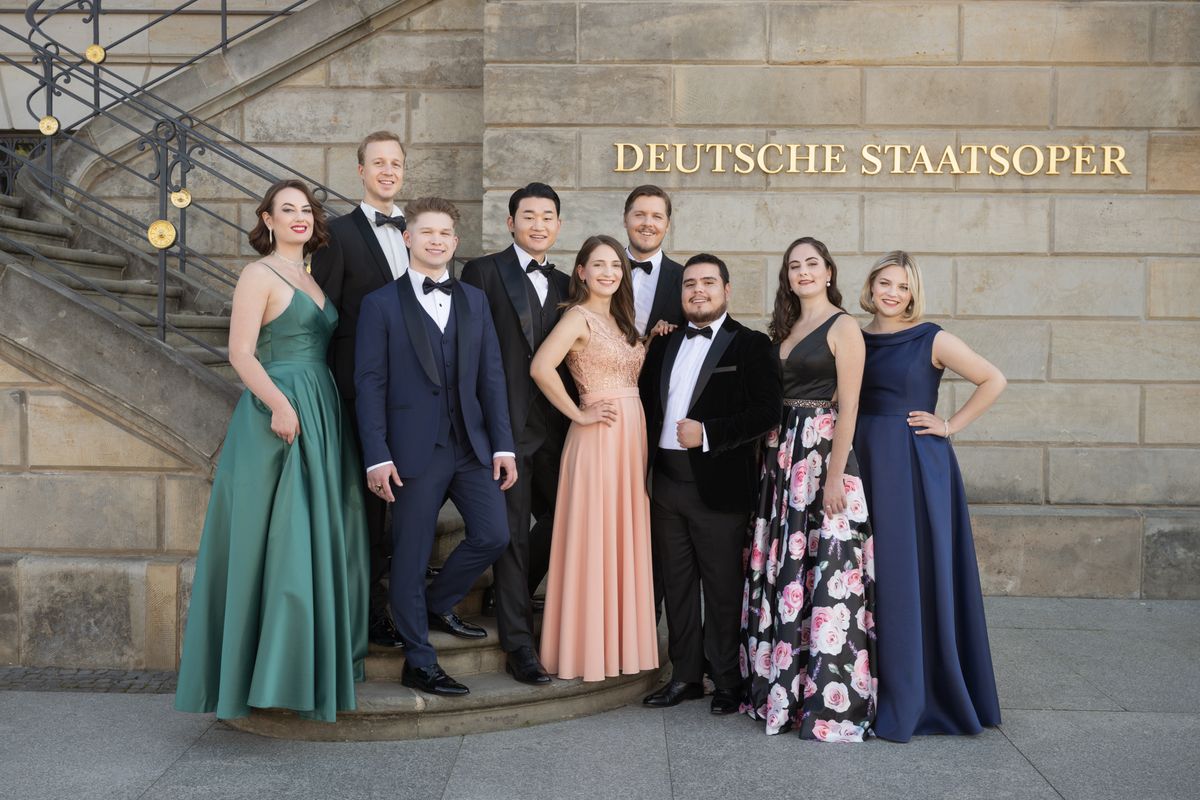 THE INTERNATIONAL OPERA STUDIO AT THE STAATSOPER UNTER DEN LINDEN
For 15 years, the International Opera Studio at the Staatsoper Unter den Linden has been a magnet for talented young singers from all over the world. Since it was founded in 2007, it has offered young members a practice-oriented start to their careers after completing their studies in singing. Members are supervised and trained by conductor and singing coach Boris Anifantakis. A number of graduates from the opera studio have made the leap into the ensemble of the Staatsoper Unter den Linden or other renowned opera houses.
The aim of the two-year training is to prepare members for the demands of today's opera business. Vocalists are shown how to integrate the skills and knowledge acquired during their studies into the daily processes of rehearsal and performance and put them into practice in the best possible way. This takes place under the guidance and with individual support from Staatsoper staff and guest lecturers.
The training course includes the study of vocal parts, foreign language coaching, movement and audition training, stage instruction, dialogue practice and master classes with renowned artists from the international opera scene, who serve as inspiring role models. Performance in productions at the Staatsoper Unter den Linden in small, medium – and even large – roles is also essential. The scholarship holders also take part in concerts in various formats on stage at the Staatsoper Unter den Linden, in the Apollo Hall and other venues. Stepping in as an understudy and the associated preparation is also an integral part of the training. In addition, studio members have the opportunity, depending on their vocal suitability and in consultation with the studio management, to rehearse larger parts independently of the repertoire played by the Staatsoper Unter den Linden.
The members of the opera studio receive a monthly grant as well as remuneration for their performances at the Staatsoper Unter den Linden.
---
The International Opera Studio is supported by the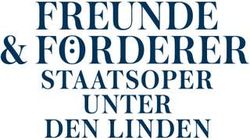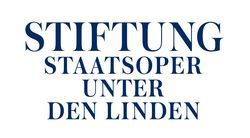 FORMER MEMBERS OF THE INTERNATIONAL OPERA STUDIO
2007 until 2022
2020-2022
Liubov Medvedeva SOPRANO
Anna Kissjudit MEZZO-SOPRANO
Ema Nikolovska MEZZO-SOPRANO
Spencer Britten TENOR
Žilvinas Miškinis BASS-BARITONE
2019-2021
Victoria Randem SOPRANO
Aytaj Shikhalizada MEZZO-SOPRANO
Jaka Mihelač BARITONE
Frederic Jost BASS
2018-2020
Serena Sáenz SOPRANO 
Giorgi Mtchedlishvili BASS-BARITONE
Erik Rosenius BASS
2017-2020
Andrés Moreno García TENOR
Linard Vrielink TENOR
2017-2019
Slávka Zámečníková SOPRANO
Sarah Aristidou SOPRANO
Corinna Scheurle MEZZO-SOPRANO
Adam Kutny BARITONE
2015-2017
Elsa Dreisig SOPRANO
Natalia Skrycka MEZZO-SOPRANO
Miloš Bulajić TENOR
Vincenco Neri BARITONE
David Oštrek BASS-BARITONE
Dominic Barberi BASS
2013- 2015
Sónia Grané SOPRANO
Annika Schlicht MEZZO-SOPRANO
Jonathan Winell TENOR
Stephen Chambers TENOR
Maximilian Krummen BARITONE
Grigory Shkarupa BASS
2011-2013
Maraike Schröter SOPRANO
Narine Yeghiyan SOPRANO
Rowan Hellier MEZZO-SOPRANO
Kyungho Kim TENOR
Gyula Orendt BARITONE
Alin Anca BASS
2009-2011
Evelin Novak SOPRANO
Rinnat Moriah SOPRANO
Rachel Frenkel MEZZO-SOPRANO
Abdellah Lasri TENOR
James Homann BARITONE
Rosen Krastev BASS
2007-2009
Gal James SOPRANO
Enas Massalha SOPRANO
Silvia de la Muela MEZZO-SOPRANO
Paul O'Neill TENOR
Viktor Rud BARITONE
Fernando Javier Radó BASS
For the 2025/26 season, singers from all vocal fields are being sought to train and take part in the International Opera Studio for two years. Prerequisites:
- a completed degree in vocal studies
- an exceptional singing talent
- technical mastery
- the ability to express different emotions through voice, to render vocal parts in an individual and captivating way, to reproduce vocal texts in different languages without phonetic errors and to present roles credibly on stage
Based on the submitted recordings and curricula vitae, candidates will be selected to present themselves as part of their audition at the Staatsoper Unter den Linden to a commission consisting of the artistic director, the opera director, the director of studies and the head of the opera studio.
Applicants should send their complete documents (curriculum vitae, list of sung/studied repertoire, a portrait photo and links to audio or video recordings of at least three arias) from 1 to 30 September 2024 to the following e-mail address: bewerbung.opernstudio@staatsoper-berlin.de
The audition for the selected candidates will take place from November 6 to 8 2024.
STAATSOPER UNTER DEN LINDEN
Opernstudio
Boris Anifantakis
Staatsoper Unter den Linden
Unter den Linden 7
10117 Berlin
Germany

b.anifantakis@staatsoper-berlin.de
T +49 30 20354635
F +49 30 20354668